Proven Technology, High Capacity Commercial Grain Drying
The continuous-flow BROCK® BCT Commercial Tower Grain Dryer offers drying capacities ranging from 2,500 to 10,000 bushels (63.5 to 250 metric tons) per hour. It incorporates some of the best qualities of Brock's proven MEYER ENERGY MISER® Tower Grain Dryers while also adding some new features.
The BROCK Commercial Tower Dryer design focuses on top quality and energy-efficient grain conditioning as well as offering user conveniences.
Drying Capacities
2,500-10,000 bushels (63.5-250 metric tons) per hour
---
Features
Highly Efficient Grain Drying for Commercial Operations
Commercial Burner
A high-capacity, low-emission Maxon® burner is standard on BROCK BCT Commercial Tower Dryers. The commercial-grade burner features a cast aluminum manifold to help reduce orifice corrosion and maintenance. Brock's unique application of centrifugal fans allows the square burner to be mounted in a square duct and provides uniform airflow across the complete burner surface for efficient combustion and even heat mixing. The generous length of duct above the burner further enhances the temperature balance from the top to the bottom of the heat plenum.
Maxon trademark is not owned or licensed by CTB and is the sole property of its respective owner.
Double-Wide, Double-Inlet Centrifugal Fans
Double-wide, double-inlet (DWDI) centrifugal fans were an easy first choice for the BROCK BCT Dryers because they deliver more air while using less horsepower. This method of delivery promotes uniform, efficient movement of heated air. The twin-fan unit also offers easy access to motors for servicing as needed.
Unobstructed Grain Columns
Fresh air along with electrical conduits and gas piping enter at the bottom of the dryer and not through the grain columns. This promotes even grain flow and efficient drying. Air inlet louvers are adjustable to control the volume of cool air entering the dryer.
Variable Width Grain Column
A narrower width column is employed at the top of the dryer to help increase the air flow on the wettest grain to start the drying process sooner.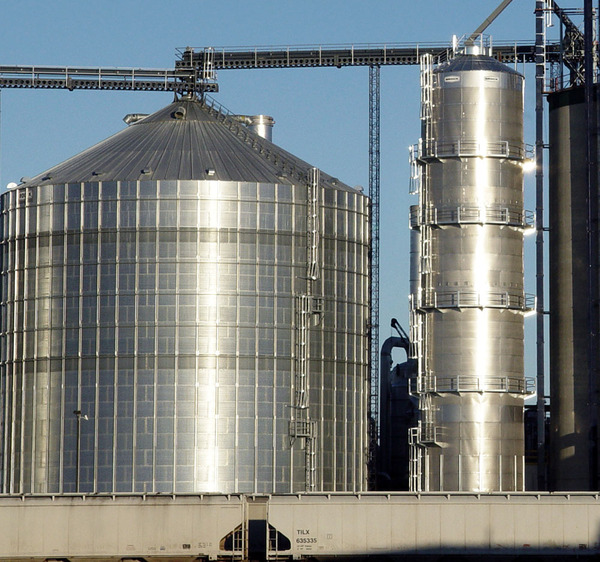 Clean Dryer Operation
Stainless Steel Screens
Stainless steel screen perforations are used in two sizes .078 and .062 inch (1.98 and 1.58 mm) to help confine particulates for cleaner dryer operation.
Self-Cleaning Plenum Floor
Brock's unique, self-cleaning heat plenum floor minimizes particulate accumulation by recirculating it back into the grain for safe operation and reduced cleaning maintenance.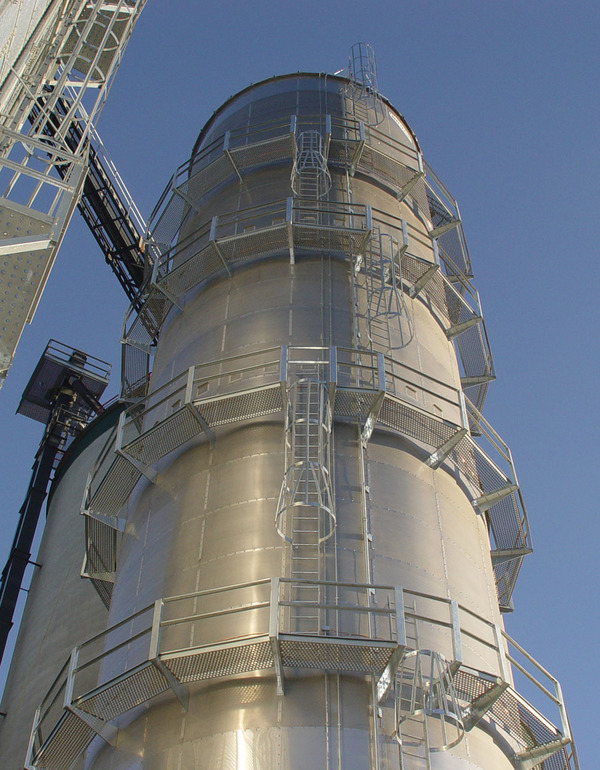 Gentle Grain Unloading System
Brock's advanced Circular Drag Grain Unloading System (patented) evenly meters the grain from the grain columns and gently delivers it to the unloading point at the perimeter of the dryer.
Other BROCK® BCT Commercial Tower Grain Dryer Features
Easy Access and Service
Ample clearance under the dryer offers easy walk-through access and generous space for auxiliary equipment.
Commercial Plumbing
Commercial block and bleed gas train is standard with high and low gas safety switches.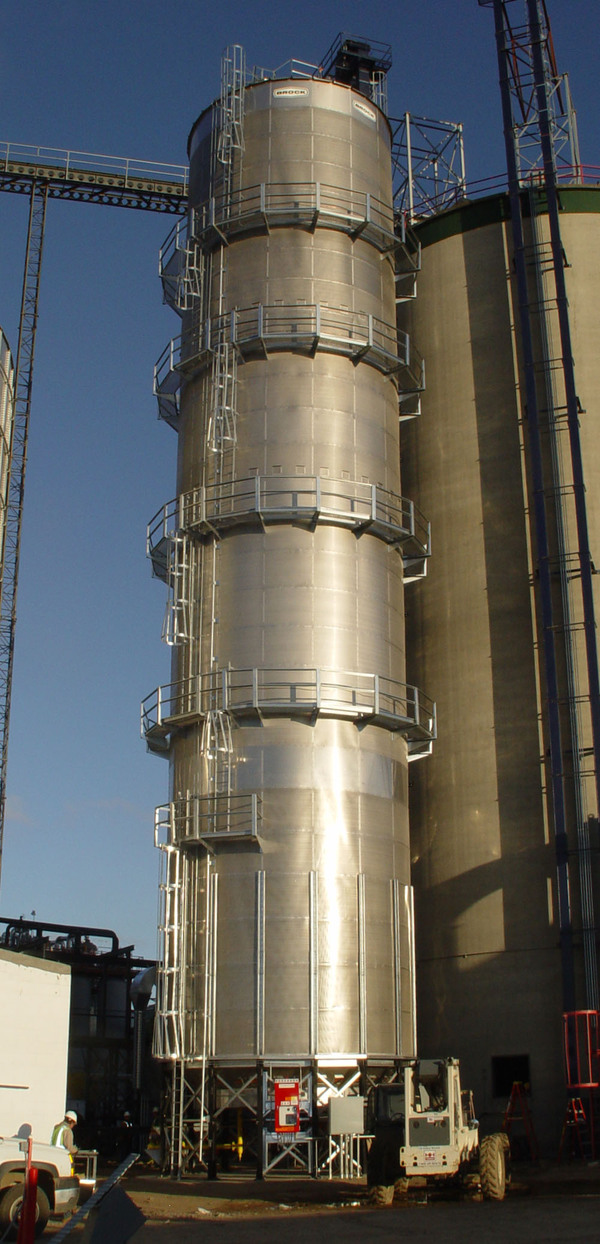 Easy-to-Use Advanced Electronic Controls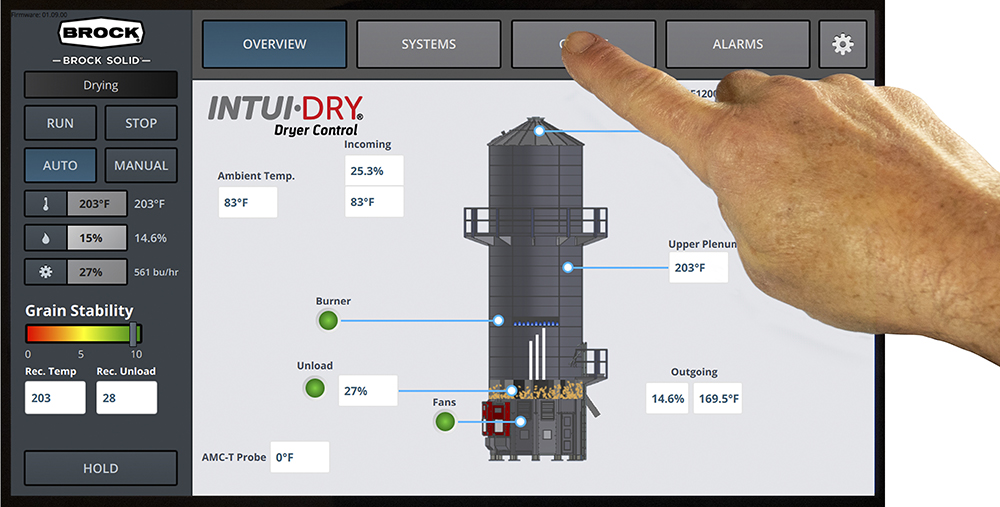 TrueGrain™ Moisture Sensor System for Precision Grain Drying
With the TrueGrain™ Moisture Sensor System from Brock, grain is diverted through a vertical chamber at a constant speed using a metering wheel. This uniform sensing area prevents fines and condensation from accumulating which could distort measurements.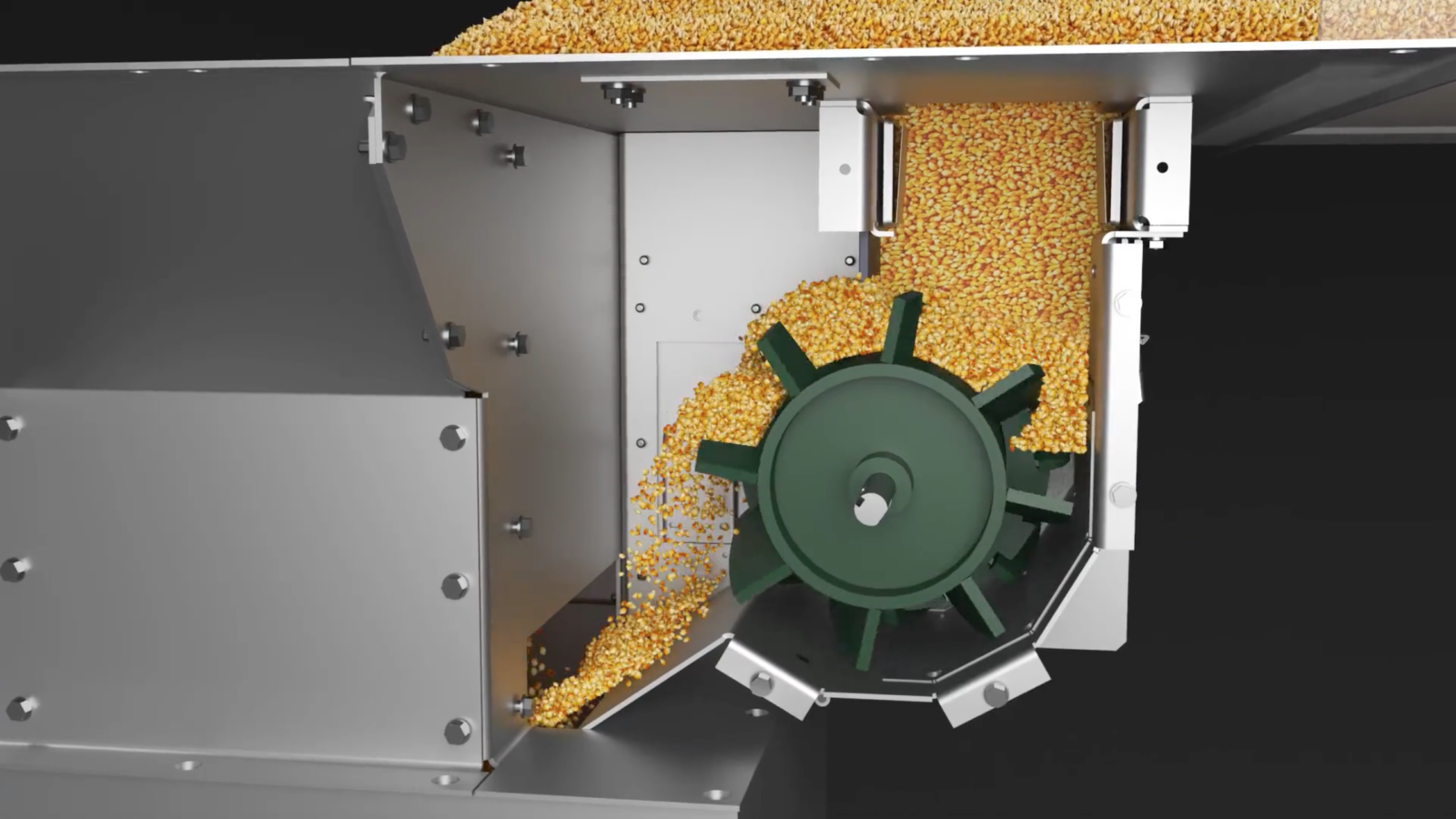 Specifications
BROCK® BCT Commercial Tower Grain Dryer:
Commercial Tower Dryer Specifications
| Models | BCT2500 | BCT3000 | BCT3500 | BCT4000 | BCT4700 | BCT5000 | BCT6000 | BCT7000 | BCT10,000 |
| --- | --- | --- | --- | --- | --- | --- | --- | --- | --- |
| Height | 69 ft 2 in. (21.08 m) | 80 ft 9 in. (24.61 m) | 88 ft 7 in. (27.0 m) | 100 ft 3 in. (30.56 m) | 111 ft 10 in. (34.09 m) | 105 ft 10 in. (32.26 m) | 113 ft 7 in. (34.62 m) | 121 ft 4 in. (36.98 m) | 131 ft 1 in. (39.95 m) |
| Diameter | 18 ft (5.49 m) | 18 ft (5.49 m) | 18 ft (5.49 m) | 18 ft (5.49 m) | 18 ft (5.49 m) | 24 ft (7.32 m) | 24 ft (7.32 m) | 24 ft (7.32 m) | 30 ft (9.14 m) |
| Grain Column Widths | 12.75 & 10.75 in. (324 & 273 mm) | 12.75 & 10.75 in. (324 & 273 mm) | 12.75 & 10.75 in. (324 & 273 mm) | 12.75 & 10.75 in. (324 & 273 mm) | 12.75 & 10.75 in. (324 & 273 mm) | 12.75 & 10.75 in. (324 & 273 mm) | 12.75 & 10.75 in. (324 & 273 mm) | 12.75 & 10.75 in. (324 & 273 mm) | 12.75 & 10.75 in. (324 & 273 mm) |
| DWDI Blower (Qty - Horsepower) | 2 - 50 hp | 2 - 60 hp | 2 - 75 hp | 2 - 100 hp | 2 - 125 hp | 2 - 100 hp | 2 - 125 hp | 2 - 150 hp | 4 - 100 hp |
| Heat Holding Capacity | 1,227 bu | 1,876 bu | 2,200 bu | 2,525 bu | 2,875 bu | 3,690 bu | 4,129 bu | 4,367 bu | 6,061 bu |
| Cool Holding Capacity | 526 bu | 701 bu | 701 bu | 876 bu | 1,052 bu | 1,187 bu | 1,187 bu | 1,424 bu | 1,797 bu |
| Total Grain Holding Capacity | 2,716 bu | 3,540 bu | 3,864 bu | 4,364 bu | 4,890 bu | 6,728 bu | 7,167 bu | 7,642 bu | 10,726 bu |
| Drying Airflow | 122,740 CFM | 152,576 CFM | 174,274 CFM | 201,772 CFM | 221,504 CFM | 269,750 CFM | 306,482 CFM | 344,376 CFM | 457,952 CFM |
| Max Burner Capacity (1,000 BTU/HR) | 27,002 | 32,956 | 37,643 | 43,583 | 47,845 | 58,266 | 66,200 | 74,385 | 100,749 |
| Typical Burner Capacity (1,000 BTU/HR) | 13,320 | 17,700 | 20,900 | 24,000 | 26,000 | 30,300 | 36,300 | 40,100 | 57,427 |
| Unload Motor (Qty - Horsepower) | 1 - 7.5 hp | 1 - 7.5 hp | 1 - 7.5 hp | 1 - 7.5 hp | 1 - 7.5 hp | 2 - 7.5 hp | 2 - 7.5 hp | 2 - 7.5 hp | 2 - 7.5 hp |
Literature