Take on Heavy Loads With the 3500 Series Commercial Sweep
The Brock 3500 Series Commercial Sweep is built to handle heavy loads and push into piles of grain without backing away. This all-electric sweep has the durability and power to keep your commercial grain operation moving forward, no matter what.
Bin Diameters
30-156 feet (9.1-47.5 m)
Maximum Eave Height
107 feet (32.6 m)
Auger Diameters
12 or 16 inches (305 or 406 mm)
Capacity Range
4,000-10,000 bushels (102-254 metric tons) per hour
---
Features
Ruggedly Built for Heavy Loads
Engineered for High Pressure Operation
Brock engineers used Finite Element Analysis to test and perfect the 3500 Series Sweep's design to endure the crushing pressure of grain in bins up to 156 ft. (47.5 m) in diameter. These commercial sweeps are designed to withstand the grain pressures generated in Brock's largest bins with loads up to 7,000 pounds per sq. ft. (34,236 kg per sq. m).
Strong Patented Sweep Arm
Brock's heavy-duty sweep sections are designed to eliminate the need for floor jacks — allowing for absolute zero entry during bin unloading.
An exterior bolting flange increases strength while reducing weight.
Fewer parts and fasteners translate to faster assembly and cost savings.
Rugged Drive System
Positive sprocket rail drive offers no-slip operation and more pushing torque.
Auto drive is standard and manages grain avalanches and compacted grain without the need to reverse.
The balanced design of the sprocket drive ensures smooth operation and continuous engagement with the rail.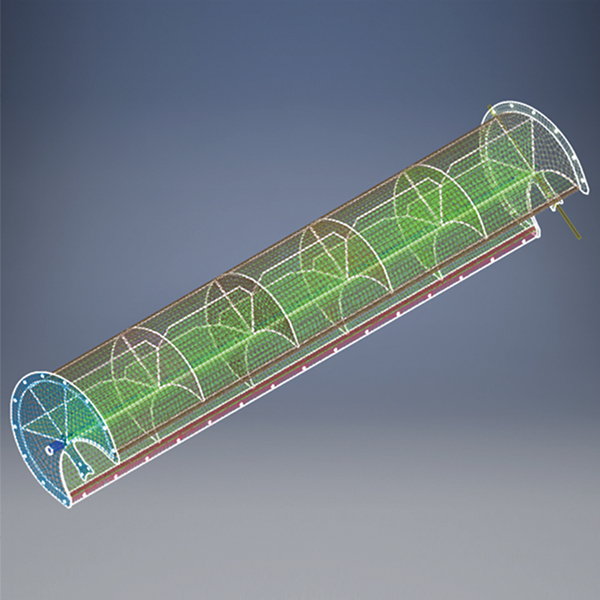 Forward Motion Auto Drive for True Zero Entry
Brock 3500 Series commercial sweeps are strong enough that they do not have to back out of a pile of grain, even in avalanche conditions. The sweep's auto drive momentarily stops to clear large amounts of grain, then keeps moving forward without damaging the sweep or requiring bin entry.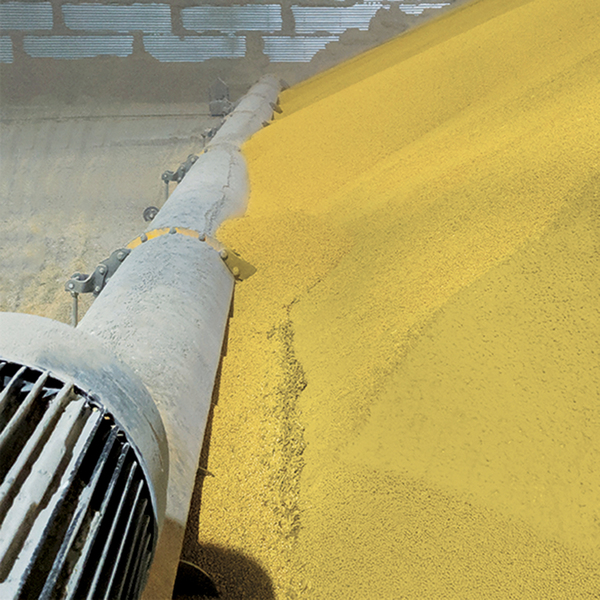 Adjustable Bin Wall Agitator for Breaking up Material
Aggressive action breaks up hard-packed fines and soybean pods from the bin wall.
Deep agitator paddles propel material to the auger.
An adjustable back shield and agitator make it easy to fine-tune the sweep length to the bin's internal clearance requirements.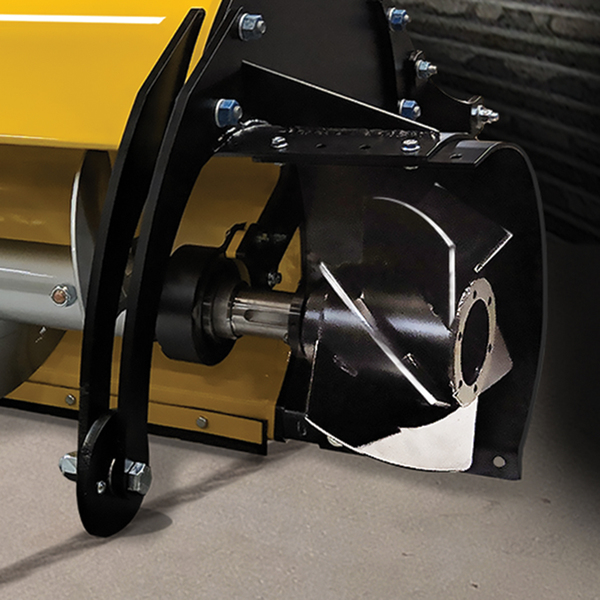 Other 3500 Series Commercial Sweep Features
Explosion-proof motor with heavy-duty V-belt drive and electrical collector ring for cord-free operation.
Adjustable auger positioning and rubber floor wiper for improved cleanout.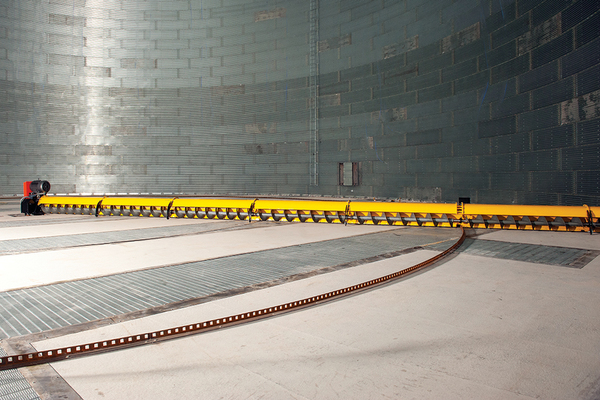 Specifications
3500 Series Commercial Sweep
| Model | Auger Diameters | Drive Type | Bin Diameter | Maximum Eave Height | Unload Capacity* |
| --- | --- | --- | --- | --- | --- |
| 3500SR | 12 in. (305 mm) | Sprocket Rail | 30 - 105 ft (9.14 - 32.0 m) | 107 ft (32.61 m) | 4,000 or 6,000 bph |
| 3500SR | 16 in. (406 mm) | Sprocket Rail | 60 - 156 ft (18.29 - 47.55 m) | 107 ft (32.61 m) | 8,000 or 10,000 bph |
Notes
*Capacities in bushels per hour are based on sweep system disengaged and with dry, free-flowing grain.
Literature