Innovative TRI-CORR® Aeration Floor With High Strength PARTHENON® Support
Brock's award-winning combination of the TRI-CORR® Bin Floor and its PARTHENON® Floor Support System provides a super-strong tool for bin aeration tasks on the farm.
The revolutionary design of Brock's unique TRI-CORR® Bin Aeration Flooring System gives it remarkable strength. Plus, it includes the best features of Brock's popular aeration floors to provide ample, even air distribution and to allow easy bin clean-out. It can be used in bins ranging in diameters from 12 to 90 feet (3.7 to 27.4 m) and with eave heights up to 110 feet (33.5 m)
---
Features
High-Strength TRI-CORR® Floor Design With Innovative Floor Planks for Maximum Aeration & Strength
TRI-CORR® Bin Floor
The Brock TRI-CORR® Bin Floor increases the overall strength and offers three times more support at the floor's crown compared to previous aeration floor designs.
Features a unique, triangle-shaped center leg, reinforcing the center of the floor plank to help give the floor extraordinary strength and rigidity.
Provides a flat floor plank for easier bin sweeping and grain clean-up operations.
Designed so the plank and the floor support perform as a unit, standing up to the stresses of repeated loading and unloading.
Handles normal operating loads imposed by most stirring devices.
Floor planks nest together more tightly, making the floor plank bundles more stable and easier to handle during shipping and installation.
Innovative Floor Planks
With its innovative, strength-giving, modified "M"-shaped profile, every Brock TRI-CORR® System floor plank measures 7 inches wide x 1-1/2 inches deep (178 x 38 mm).
Brock's exclusive TRI-CORR Floor profile adds a unique middle support leg to the floor plank to provide a third weight-bearing point. Other floors use only two. This ground-breaking design gives tremendous strength to Brock's floor both for between supports and for transferring the weight load from the plank to the floor support.
Planks are roll-formed from high-tensile, galvanized steel.
To accommodate various sizes of grain, hole size options include openings that are .050 or .094 inches (1.3 or 2.4 mm) in diameter.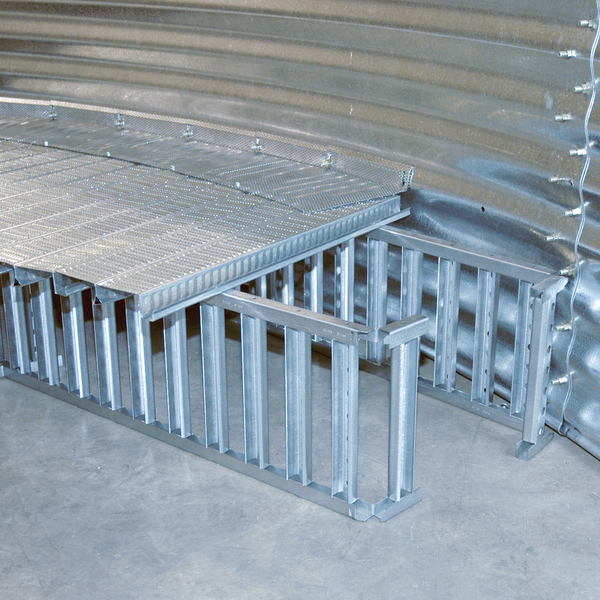 Perforated Bin Wall Flashing for Maximum Airflow
Galvanized steel flashing at the bin sidewall is perforated to allow maximum airflow.
At the sidewall, the flashing is formed to match the wall's corrugation for a positive seal that also helps prevent grain loss.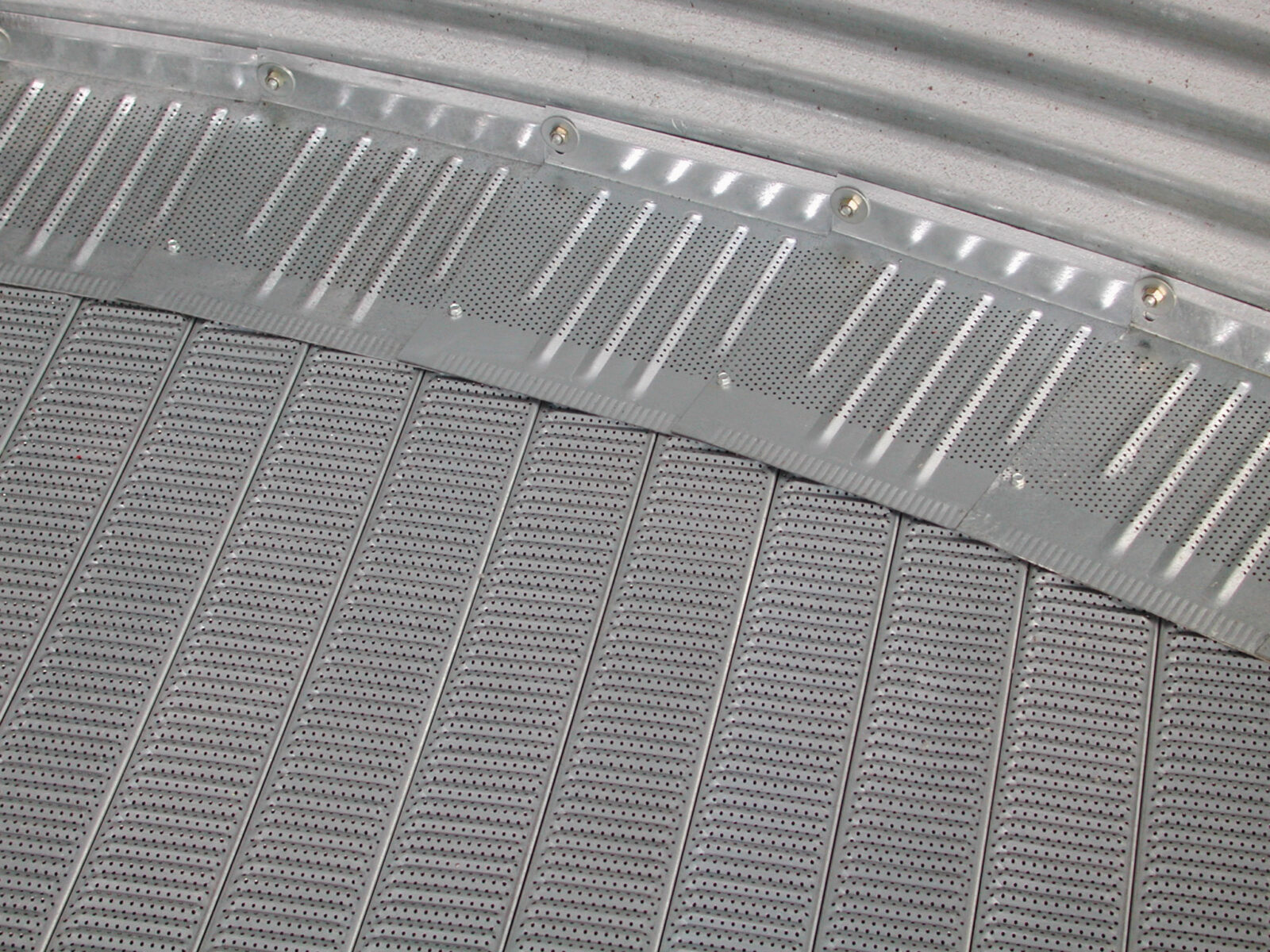 More BROCK® Products
Literature