High Capacity GrainDrive™ Tube Conveyors for Steep Inclines
GrainDrive™ T1000 Tube Conveyors join Brock's full line of GrainDrive™ Series chain conveyors. Like all Brock grain handling equipment, the T1000 is designed to install easier, work harder and last longer.
The GrainDrive T1000 Tube Conveyor fits a middle role where you need more capacity and speed than a standard auger, while offering lower overall cost and steeper inclines than a standard or curved incline drag conveyor.
---
Features
Gentle Grain Handling
A BROCK tube conveyor is an upgrade for a roof auger, transfer auger or dryer auger. It is gentle on grain and moves more bushels per hour with less energy cost than augers. With capacities up to 10,000 bushels per hour, you can move grain quickly and efficiently.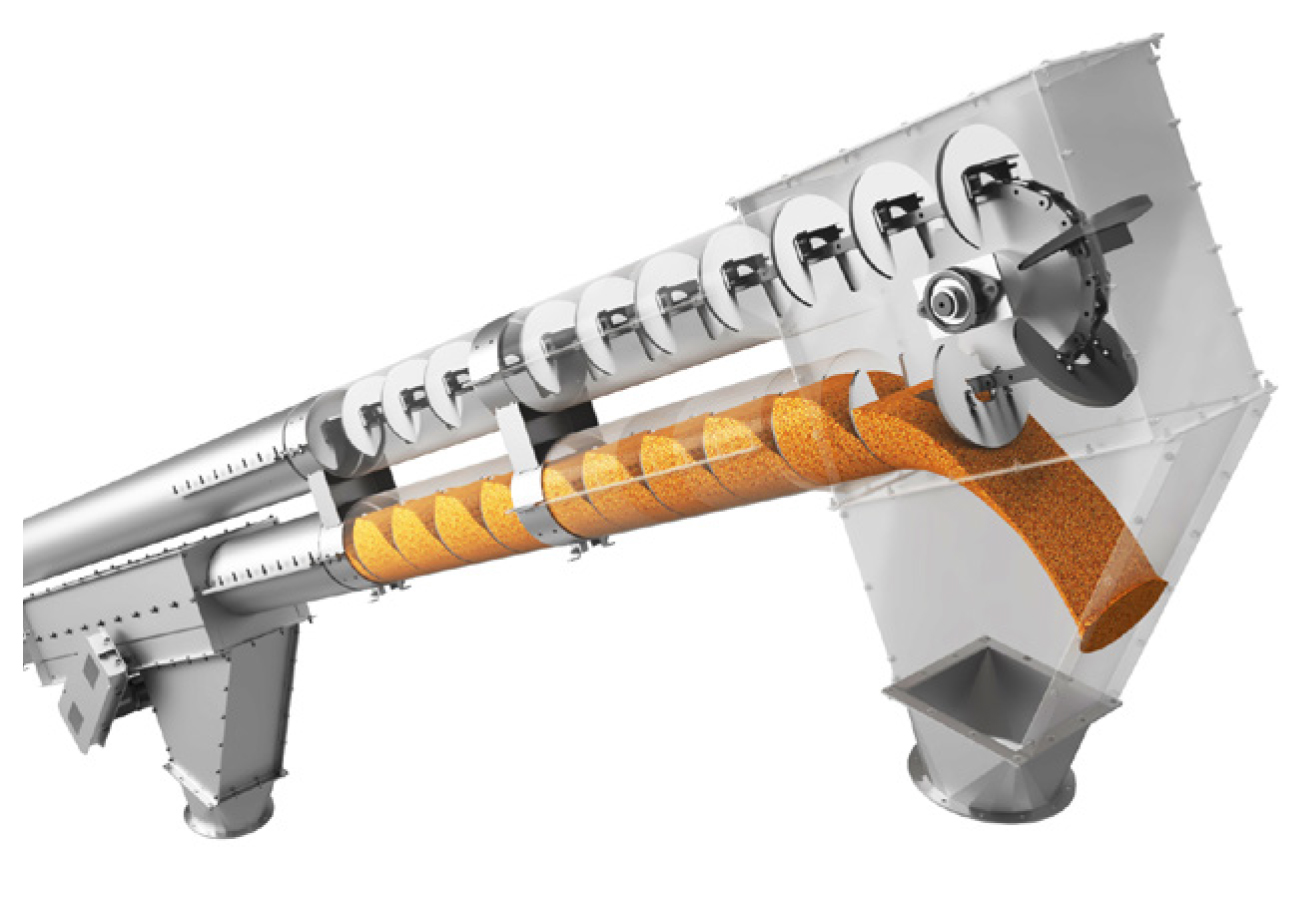 Installation Flexibility
Inclines are supported up to 45° with inlets and discharge transitions available in 0°, 30° and 45° increments to optimize grain flow. The system can be driven from the head or tail section for installation flexibility.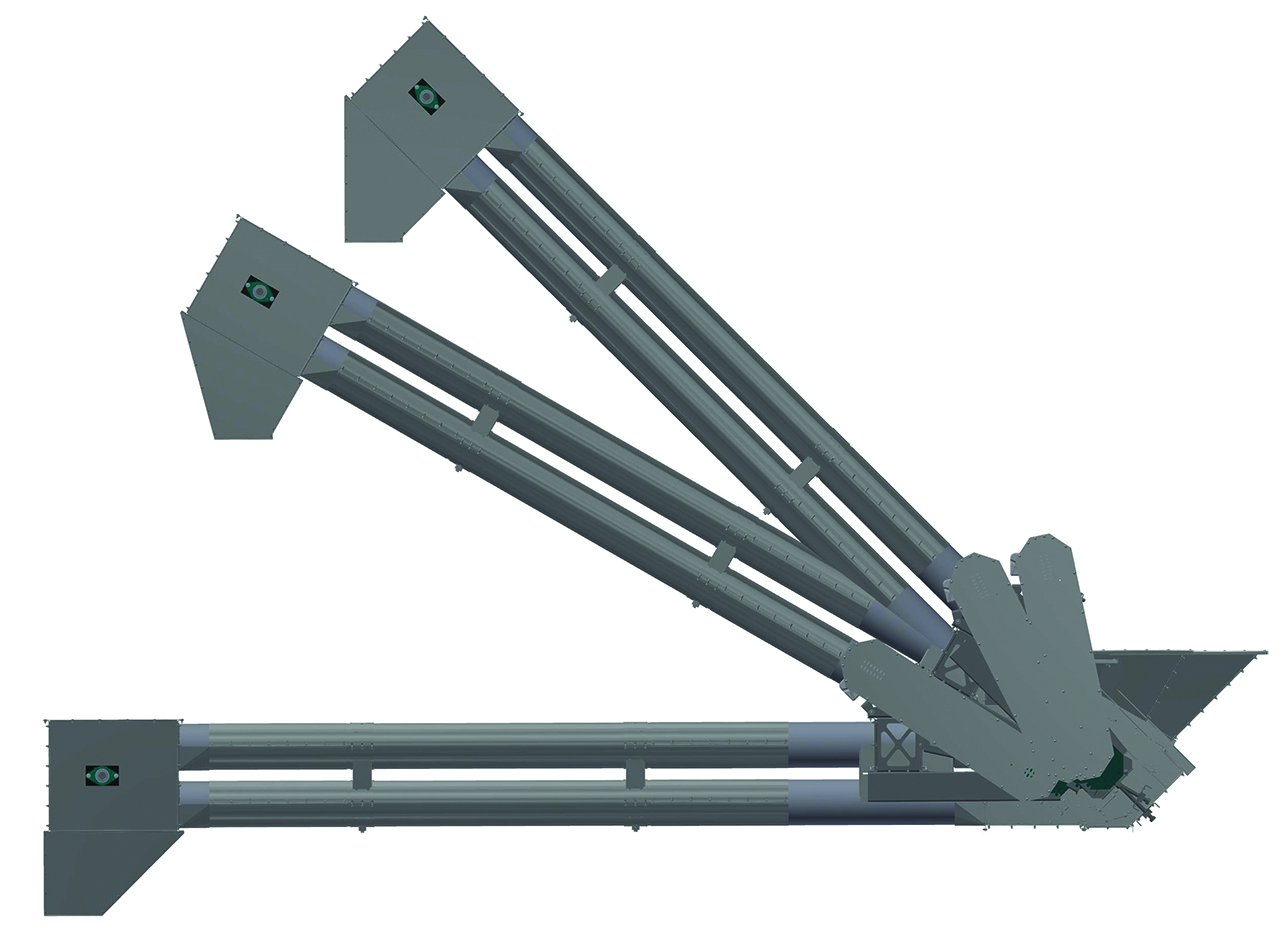 Easy Maintenance
The GrainDrive T1000 is designed so drives and chains are maintained in the same location. That means for most applications using tail drives, critical chain tensioning can be completed from the ground.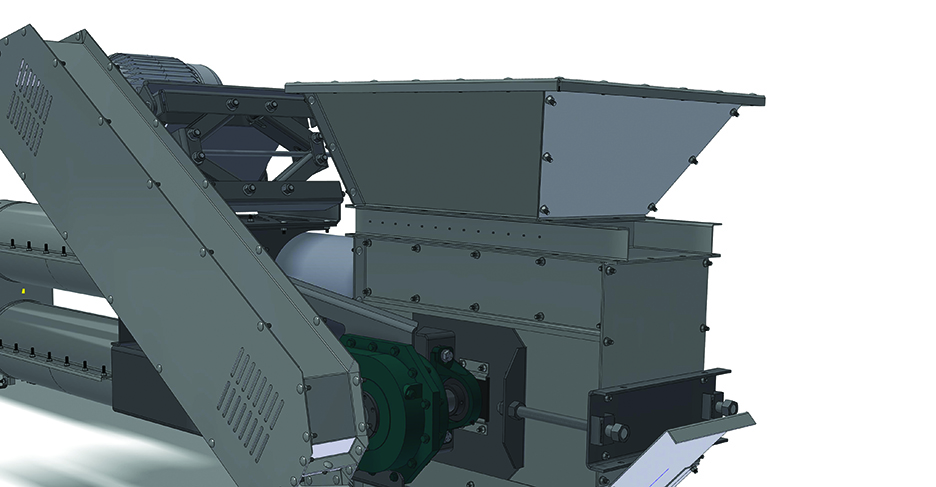 Intermediate Inlet and Discharge for Multi-Bin Systems
The BROCK GrainDrive Tube Conveyor can easily be configured for multi-bin grain systems. It features modular intermediate inlet and discharge sections. Unlike typical designs, Brock's discharges feature roller bearings for easy movement and jam-free operation.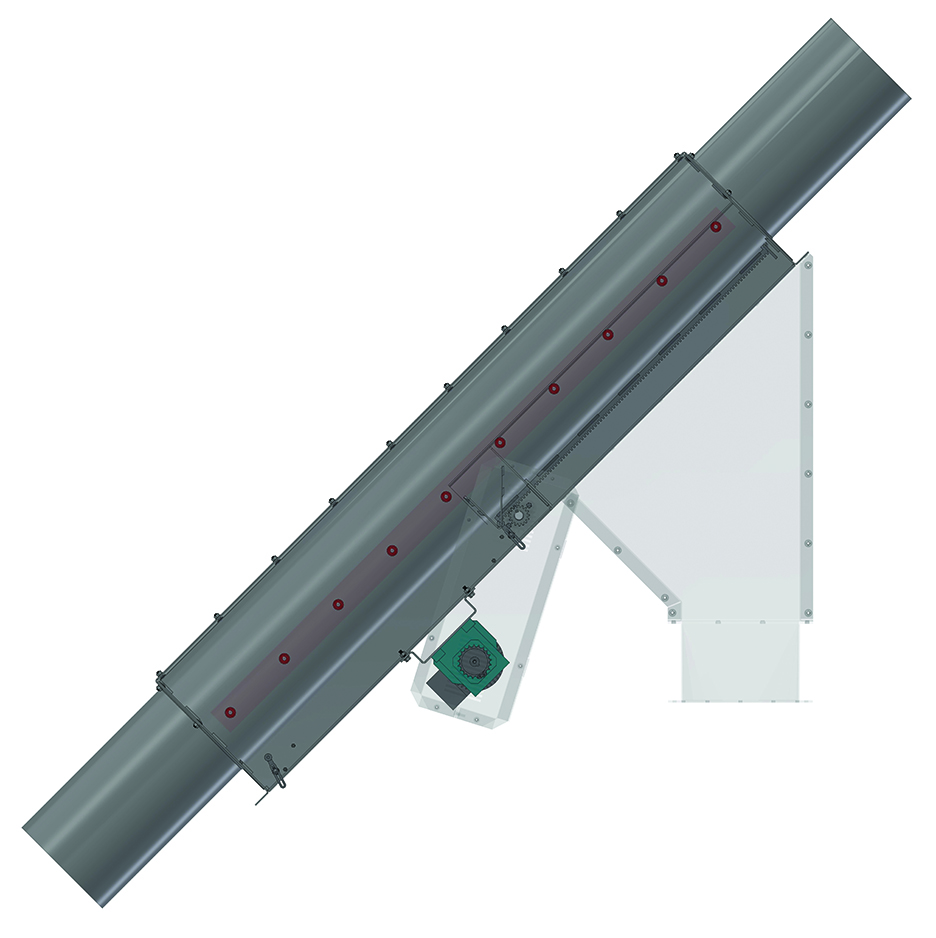 Heavy-Duty Construction for Long-Lasting Reliability
The BROCK GrainDrive T1000 is designed to move large amounts of grain using high horsepower motors and strong components like Dodge SCM bearings. Brock also uses upgraded spherical S2000 head bearings for applications up to 75 horsepower that require longer runs, larger diameters or steeper inclines. 
Specifications
GrainDrive T1000 Tube Conveyor Capacities*
| Model | Bushels per Hour (Metric Tons per Hour)* |
| --- | --- |
| 8 in. (203 mm) | 4,000 bph (102 mtph) |
| 10 in. (254 mm) | 6,000 bph (152 mtph) |
| 12 in. (305 mm) | 10,000 bph (254 mtph) |
Note
*Capacities in bushels per hour are based on dry, free-flowing corn. Inclined applications will affect capacity.
Literature