NEWS - BROCK®
Johns Promoted to Production Planner & Buyer of Conditioning Systems for Brock Grain Systems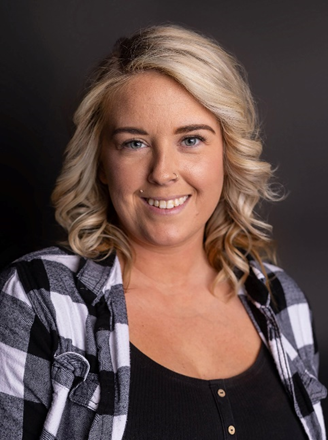 FRANKFORT, Indiana, U.S.A. — Chelse Johns has been promoted to Production Planner & Buyer of Conditioning Systems for Brock Grain Systems' Frankfort, Indiana location, according to Devin Walters, Conditioning Systems Production Planning & Purchasing Supervisor for the CTB, Inc. business unit.
In her new position, Johns will plan and manage assigned materials as well as research, source and evaluate vendors which are aligned to business goals. She will also manage the inventory levels and accuracy to ensure company goals and customer ordering timelines are met.
A CTB employee since 2022, Johns previously worked in the electric shop, cycle count and is also trained in shipping and receiving at Brock's Frankfort, Indiana location.
Johns resides in Frankfort, Indiana.