NEWS - BROCK®
Brock Grain Systems Receives Appreciation Award for Supporting Ag Rescue Program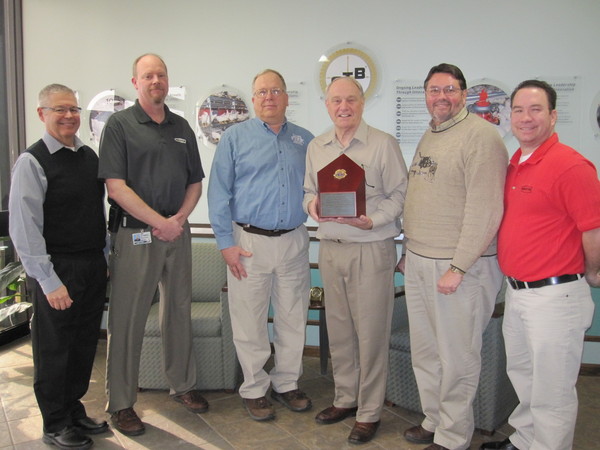 MILFORD, Indiana, U.S.A. — Brock Grain Systems has received an Appreciation Award from the Illinois Fire Service Institute (IFSI) for supporting the Ag Rescue Program. Brock earned the award and achieved status as an IFSI gold partner by providing a corrugated grain bin model for a specialized trailer for transporting the bin to training events at fire departments throughout Illinois.
Brock's grain bin and trailer are used to help train thousands of firefighters and other first responders in a grain bin rescue class, which is IFSI's most requested agricultural rescue class. Through this program, participants learn about storage types, bin construction and operating features. The class also covers safe patient assessment, protection and packaging, and patient removal in a variety of training scenarios.
"Brock Grain Systems is proud to consistently support grain bin rescue programs," said Dave Dell, Brock's Global Marketing and Sales Director. "Brock is committed to on-farm safety, and partnering with the Illinois Fire Service Institute is a great way to help fulfill that commitment."
IFSI's agricultural rescue classes address the need to provide firefighters and other first responders with the specialized knowledge to be effective in rural settings, and most classes are available at no cost to fire departments through IFSI's Cornerstone Program. "The increase in on-farm grain storage has led to a greater prevalence of grain bin accidents," said Royal Mortenson, IFSI Director. "We truly value the partnership that has been formed with Brock, and their portable grain bin will allow us to take our valuable training classes to first responders in rural areas around the state."
In addition to supporting IFSI, Brock has donated training resources to Purdue University, University of Illinois, University of Kansas and University of Missouri.